What nexporter team is reading?
March is a special month for book lovers. It's National Reading Month, Women's History Month, and World Book Day all in one.
This month also features the announcement of the books nominated for the Women's Literature Prize.
As winter slowly comes to an end and spring approaches, it's the perfect time to read outside.
Whether you're a lifelong book lover or just starting out, March is a month to celebrate the joy of books and discover new stories and authors.
So let's take a look at what our colleagues are reading and maybe it will inspire you to buy a new book. :)
Ľubomír – Export sales manager
Robert T. Kyiosaki - Fake
"A book about money and how to approach it. Also about how to recognize fake teachers from real teachers."
Erik – CFO
Robin Sharma – The 5 AM Club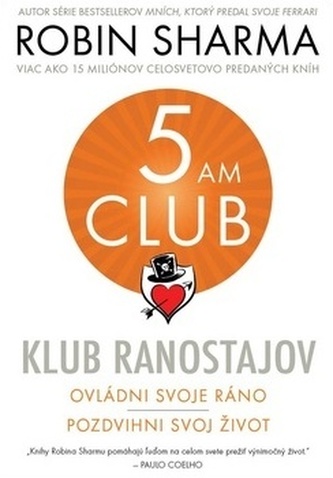 "A fun story about two strangers meeting in a tough period of life with an eccentric business magnate who becomes their secret teacher."
Laura– Head of purchasing
Josh Kaufman - The personal MBA
"A good book that pleasantly surprised me, I recommend it to anyone interested in motivational literature."
Dominika – Purchasing manager
Brianna West – 101 101 Essays That Will Change The Way You Think
"It's a great book for reflection and self-improvement."
Patrik – Purchasing assistant
Marie-José Vos – The art of making phone calls
"It allowed me to improve my phone skills and eliminate the prejudice that I'm bothering someone by calling them."
Barbara – Export sales manager
Eckhart Tolle - The power of now
"The author delivers a simple yet profound message with his work: the path to happiness and a contented life lies in the ability to live in the present moment."
Matúš – Export sales manager
Francesc Miralles – Ikigai
"The book describes how people live in Japan and what they do to live a long and happy life."
Alžbeta – Marketing manager
Artists: Life and Work
"The book describes the lives and works of the most famous artists. It's a great starting point for anyone who wants to have an overview and understand the value of some works."
Daniela – Administrative assistant
Nedra Glover Tawwab - Set Boundaries, Find Peace.
"The essence of the book is how to set your own boundaries in different areas of life towards others, so that we can express what is acceptable and, conversely, undesirable."
Lenka - Human resources manager
Haruki Murakami - Kafka on the shore
"It's a beautiful novel by a Japanese writer full of questions, surprises, and intertwining realities. Perhaps the most interesting thing is understanding that reality is not just what is visible to the eye, but this fact does not mean that we should be afraid of this elusive nature."